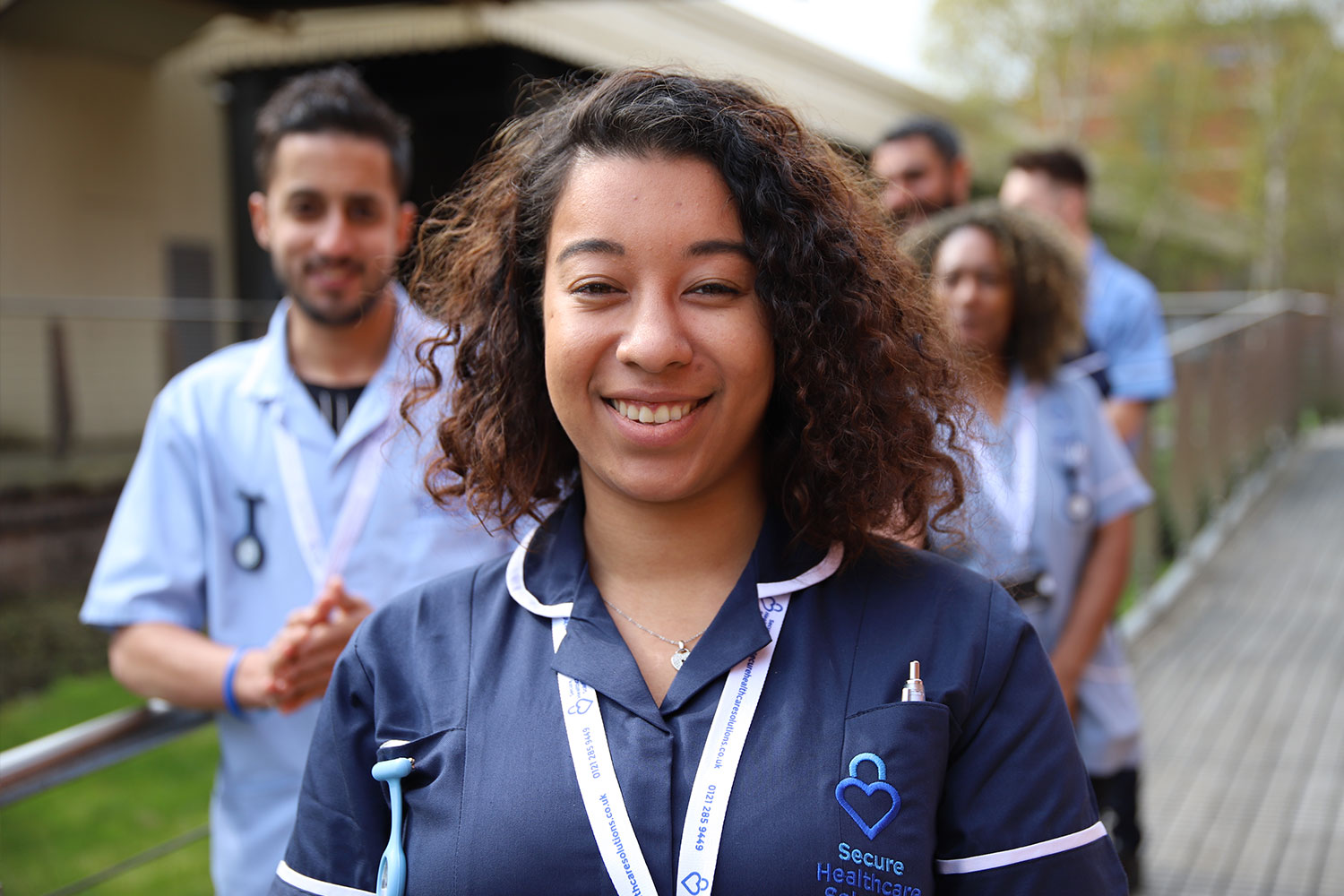 Whether you are a patient or a family member of someone who has a tracheostomy, you are likely to have a lot of questions as you prepare to leave the hospital. Coming home and learning to live with a tracheostomy can be a challenging and worrying time, which is why we are on hand to help and make the process as easy and simple as possible. With the correct tracheostomy care many patients, both children and adults are able to continue with many normal, everyday activities and have family contact.
What is a tracheostomy?
A tracheostomy is an opening made by an incision that is created at the front of the neck into the trachea (windpipe) to help you breathe. It opens the airways and if necessary, can be connected to an oxygen supply and ventilator. A tracheostomy can either be temporary or permanent depending on the condition and may be done in an emergency, in an operating room or at a patient's bedside.
Why would a tracheostomy be performed?
There are a number of different reasons a tracheostomy might be considered, these include:
Long-term need for a ventilator
Airway protection following surgery
Airway reconstruction following surgery to the trachea or larynx
Breathing difficulty caused by swelling, infection or lung conditions
Obstruction to the throat through the mouth
How does a tracheostomy work?
A tracheostomy works by inserting a small tube to the neck to keep the opening (also known as the stoma) clear. Tracheostomy tubes are available in a multitude of sizes and materials depending on their usage, how often they will be used and who is using them. They can either be disposable or reusable and range from rigid or semi-flexible plastic to metal. The tubes can also be cuffed or not cuffed. A cuff is a small balloon at the end of the tube which can help to seal off the airway and protect against any material being inhaled into the lungs. Those which are cuffed are normally used for patients receiving medical ventilation or who have difficulty swallowing, whereas non-cuffed tubes are usually used to maintain an airway when a ventilator is not needed.
How tracheostomy care near you can do to help?
Once you have got a tracheostomy fitted it's important to treat it with proper care. If this doesn't happen it could lead to infections and complications such as difficulty swallowing or breathing. Care of the tracheostomy could involve suctioning to prevent any obstructions, removing secretions and replacing any necessary supplies.
Our at home tracheostomy care team can help with this, negating the need to travel to a clinic. We will create a dedicated care plan that will be reviewed daily and updated if there are any changes required. All our staff members are trained to recognize and deal with any complications that may arise from a tracheostomy such as infection or respiratory distress and will be on hand whenever you need.
We will care for your medical needs with your tracheostomy such as:
Trachea and cuff changes
Inner and outer tube changes
Airway management
Assistance with any medication you might need
Providing expert advice on your trachea to you and your loved ones
We will also help with the more practical elements of living with a tracheostomy. These are more likely to be needed when you first come home from hospital, but we have a range of both long- and short-term options to suit you.
Assistance with shopping and meal preparation
Help around the house
Assistance getting around your home
Picking up prescriptions
At Secure Healthcare Solutions our tracheostomy care team are on hand to help with all aspects of your care and we will always put your needs first.
If you are looking for tracheostomy care in Wolverhampton, Dudley, Walsall, Sandwell, Cannock, South Stafford, Telford or Birmingham, be sure to get in touch with us today. You can see the full list of location we cover here.