Doctor's revalidation is the process in which the General Medical Council (the GMC) confirms the doctor's right to practise in the UK. It is a requirement for any doctor who wishes to practise and is to provide assurance to the public, the patients and their employers that the doctors are fit to practise.
What is a doctor's revalidation?
Doctor's Revalidation is used to ensure that doctors are up-to-date with training and fit to practice medicine. It applies to all licensed doctors in the UK, both in the NHS and the private sector. All scopes of clinical practise are included, and all doctors must go through the revalidation process, typically every five years. Revalidation is the responsibility of the healthcare professional.
How does revalidation work?

Revalidation is a supportive and developmental process designed to identify if there are any possible areas of improvement and to check the doctor is still up to standard to practise. It runs over a five-year cycle and involves Doctors taking part in a robust appraisal process, getting together a portfolio to show they meet the standards they are required to. Each doctor must relate to a Responsible Officer who will look over and evaluate their portfolio and report back on their findings on the doctor's fitness to practise. This service is free.
What will we do to help you with your Doctor's Revalidation?
We are dedicated to supporting you during this process and explaining the steps as you go. Our doctor's revalidation support makes the process as simple as possible for you. If you have not yet revalidated and need support through the entire process we can assist and provide you with:
An e-portfolio
E-learning for CPD and training
Experienced dedicated RO
Professional work cloud
These will help you collate the documentation you need for revalidation and simplify the process. You will receive a fully outsourced, risk-managed service that covers all elements of revalidation from appraisals and 360 feedback, to managing the GMC online account.
If you have already revalidated then we can offer an appraisal service accessed. Additionally, an experienced dedicated RO will help you build and maintain your documentation. That way you will be prepared for all revalidations in the future.
Please note that there will be a cost associated with your doctor's revalidation requirements and we will be able to inform you of charges that are applicable to you on enquiry.
Interested in finding out more? Contact us today on 0121 285 9449 or write to us at info@securehealthcaresolutions.co.uk.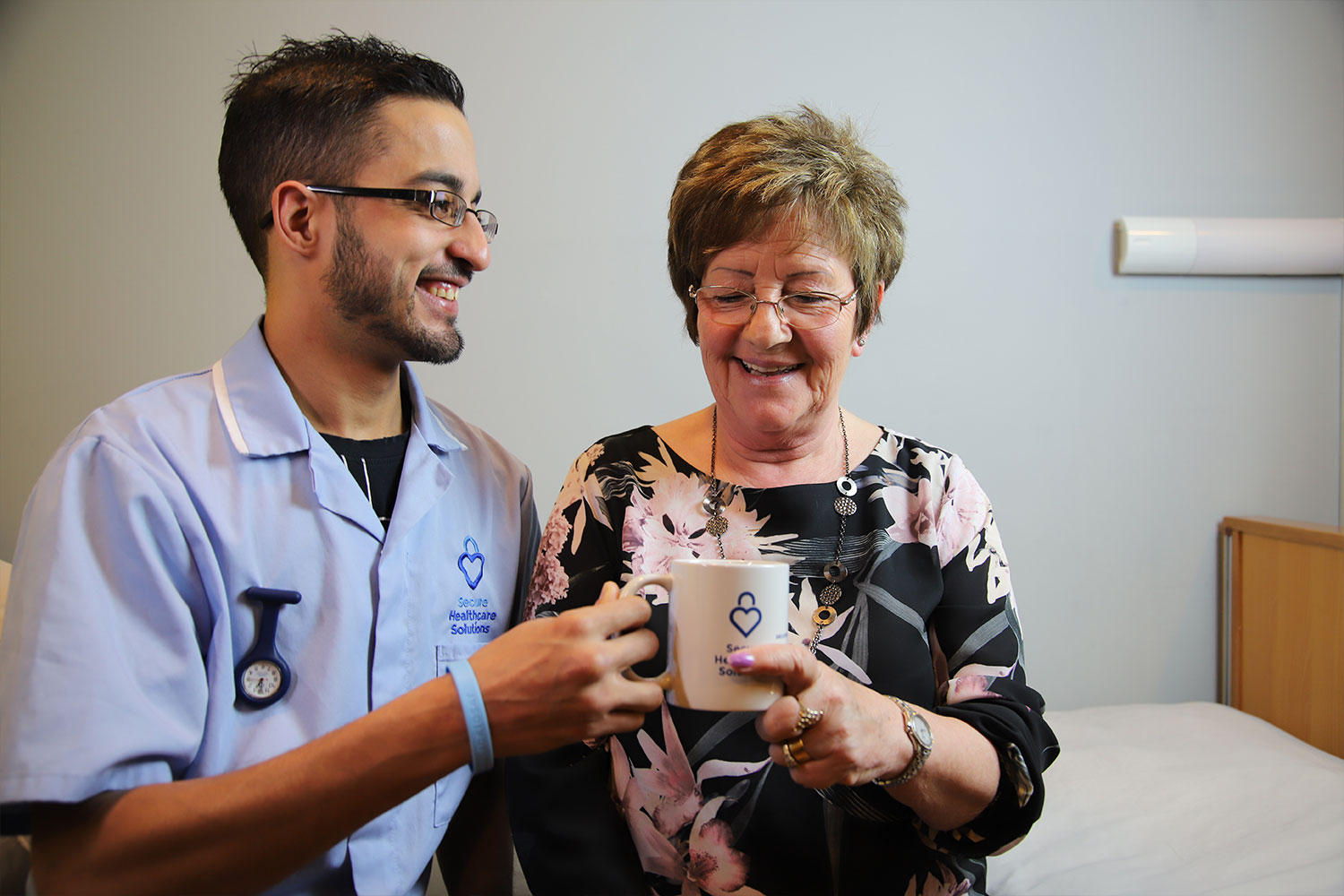 Are you an individual, or do you have a family member in need of home care? Or are you an organisation seeking healthcare staffing solutions? Perhaps you are looking for your next healthcare career step? Secure Healthcare Solutions can help. We provide the highest quality of healthcare across England and are proud to have done so since 2015.
Care work can be a sensitive task, which is why our company is only built up of the most dynamic individuals with a wealth of knowledge and experience in healthcare. You can trust that your loved ones will be in safe hands with us, as we offer a full "out of hours" on call service and are always there to support you in your hour of need.
If you are an organisation that needs a temporary or permanent solution in the healthcare sector, our good old fashioned values and a knowledge of modern technology will ensure patient care is delivered to maximum effect. Our mission is to deliver the very best service to our ageing population and those with disabilities while reducing the cost of care and simultaneously increasing the pay to our committed staff members.
We pride ourselves on providing over and above the basic training for our entire workforce to ensure a consistently high service for our clients and service users. Our staff training programme is always active and up to date with the latest regulations.
"A swift systematic care system provided me work within 10 days."
Shantele Garrison, Support Care Worker